Muffik Orthopedic Puzzle Mats
3D EXTENSION Set-B
The 3D Extension set contains 5 pieces from a variety of hard and soft surfaces, in both regular and mini MUFFIK tiles. The package is an extension of the basic sets, all tiles are fully compatible with all other sets. It contains a sophisticated variety of orthopedic floor mats for strengthening the centre of the body and for training balance and stability. The bonus is to strengthen the ankles and inner muscles which supports correct posture.
Brand: Muffik
Material: Softened PVC
Tested according to EU standard EN 71-1:2014 + A1:2018 and EN 71-2:2011 + A1:2014 and EN 71-3:2019-08
Dimensions: Classic tiles: 29,79 x 29,79cm  Total coverage for this set is approximately 0.3m²
Whats Included?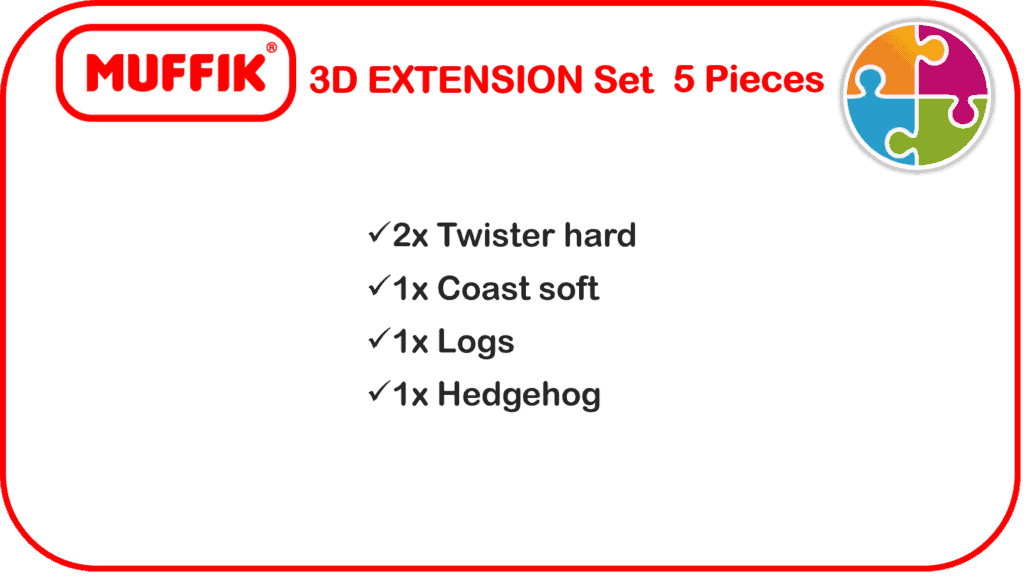 Muffik Product Pictures and Videos