Muffik Orthopedic Puzzle Mats
XXL Set
The XXL set is the combination of the Medium 1 and Medium 2 Muffik sets. It contains 19 pieces from a variety of hard and soft surfaces, in both regular and mini MUFFIK tiles. All tiles are fully compatible, with each other and the 4 minis equal to a regular tile. 
Brand: Muffik
Material: Softened PVC
Tested according to EU standard EN 71-1:2014 + A1:2018 and EN 71-2:2011 + A1:2014 and EN 71-3:2019-08
Dimensions: Classic tile : 29,79 x 29,79cm Mini tile : 14,25 x 14,25cm- Total coverage for this set is approximately 1m²
Whats Included?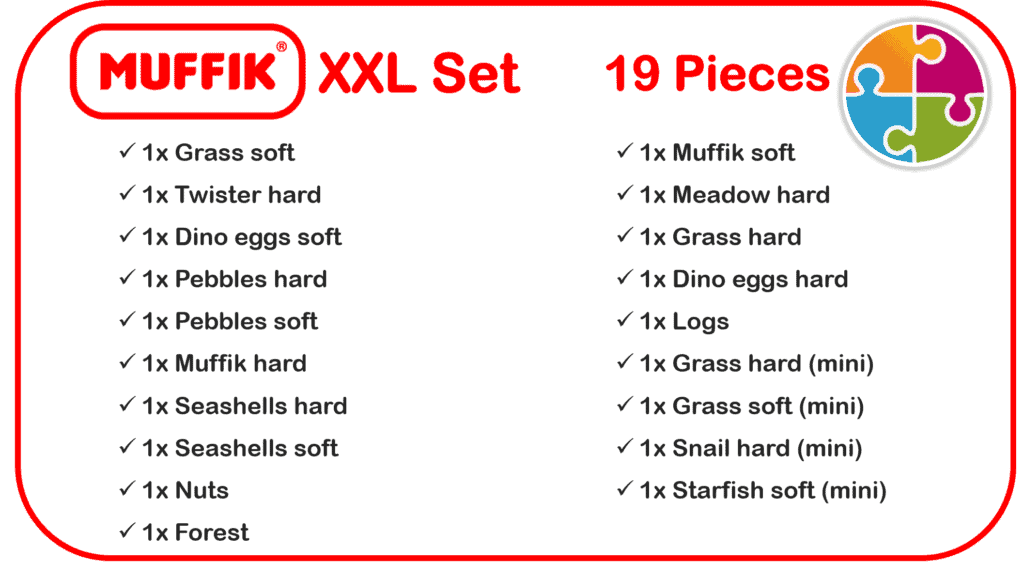 Muffik Product Pictures and Videos